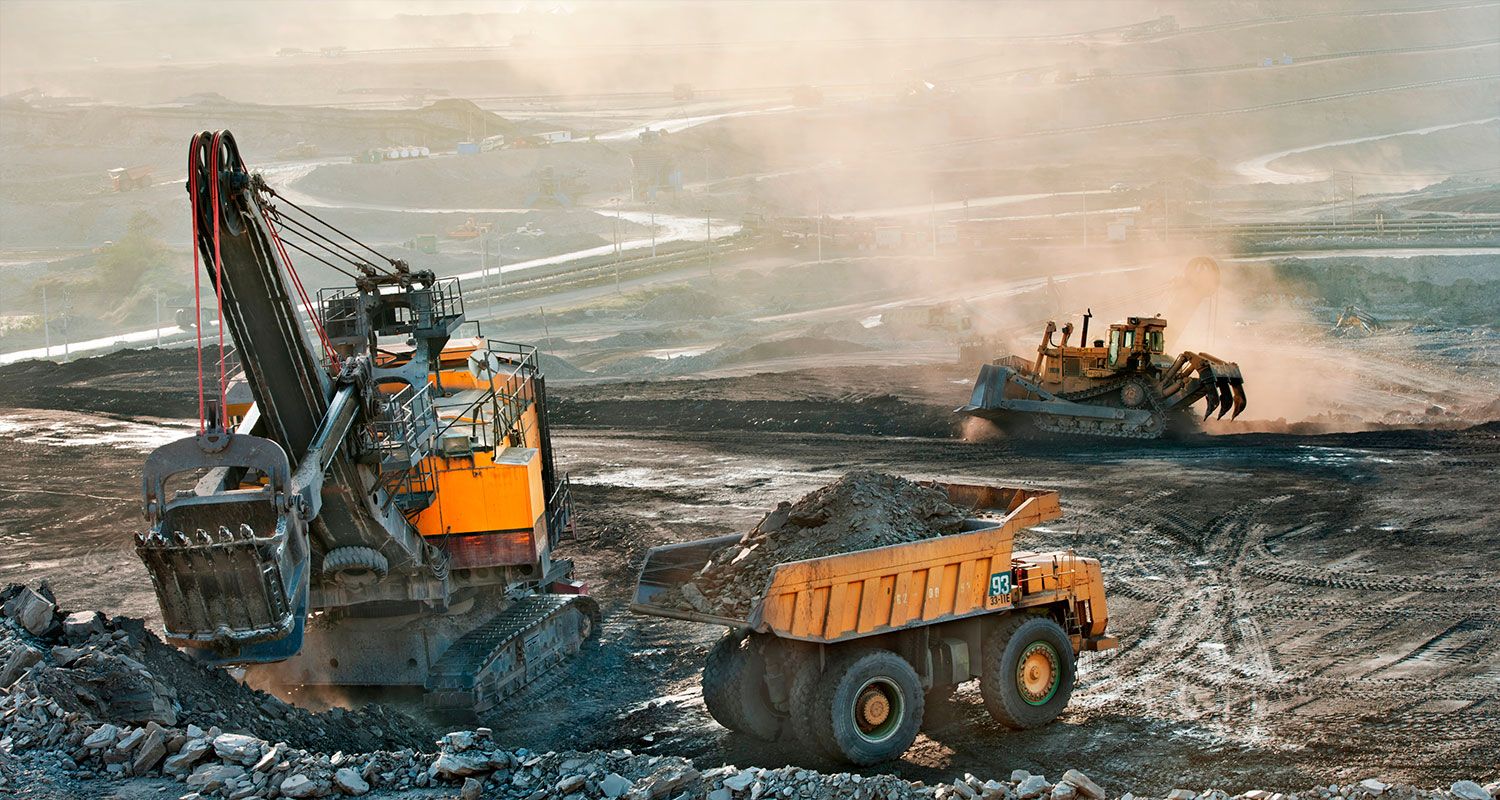 Control air quality with the high-precision system for mining operations.
The first image that comes to mind when talking about the environmental impact of mining may be its effect on soil, landscape and water. 
However, air quality is also a factor that suffers and is sometimes not properly valued. For example, the constant movement of heavy machinery and occasional blasting increases dust concentrations, which can affect the health of workers and the well-being of nearby residents.
Mining provides the mineral resources and metals needed by sectors such as construction and technology.
Assess the environmental impact of your mining operations in real-time and start protecting your environment and people's health.
It is up to you to ensure that this is done while guaranteeing optimal air quality.
Benefits of air quality monitoring in mining:
Better air quality in the environment and nearby communities.

Protection of health and prevention of occupational hazards.

Support for dust control mechanisms (irrigation, chemical suppressants, etc.).

Compliance with legislation.

Reduced impact on surrounding ecosystems.

Increased efficiency through identification of emission sources.

Improved public image through environmental protection.
Real-time, reliable and accurate measurement of air pollution.

Occupational risk prevention.

Perimeter monitoring and regulatory compliance.

Lower maintenance costs.

Assessment of the impact of mining activities on the atmosphere.

Detection of atmospheric and acoustic emission sources.

Transparency towards the community and stakeholders.

Protection of the environment and public health.
Assess the environmental impact of your mining operations in real-time.
Projects around the world
Environmental monitoring in mines
Teck
Capstone
Peña Colorada
Ternium
Pan American
First Quantum Minerals
Minsur
BHP
CEMEX
Barrick
VALE
Brazil Iron
Arcelor Mittal
Lafarge
Arcelor Mittal
Newcrest
Mayaniquel
SQM
AIR ProProfessional air quality monitoring station

AIR Pro

The most accurate air quality monitoring station

SENSOR-BASED | BEST AVAILABLE ACCURACY

Benefits

Multi-pollutant
Smart cartridge system
Fully autonomous
Real-time data
Proven accuracy

See more

AIR LiteAir quality monitoring station

AIR Lite

The air quality station for hyperlocal monitoring.

INDUSTRY GRADE DESIGN | HIGH ACCURACY

Benefits

Rugged & compact design
Cartridges system
Fully autonomous
Built-in OLED display
Cost-effective

See more

AIR CloudAir quality software

AIR Cloud

Multipurpose air quality software for professionals

REAL-TIME DATA | ALWAYS UPDATED

Benefits

Secure and condifential
Air quality reporting
Advanced data analysis and visualisation
Reliable data guaranteed
Data sharing and integration

See more
Brazil Iron Mineração LTDA
Urban pollution, particularly air pollution, is a problem affecting almost every city. It is a direct result of the industrial activities that drive our economy, urban expansion. In short, a consequence of our daily life, with negative connotations on the environment...